All Star Dance Competition Rules
We are in no way affiliated with Varsity or USASF- BUT we will be using these rules.
2022_2023
Rules Chart & Glossary Rules Release 02_25_2022-4docx.doc
(usasfmain.s3.amazonaws.com)
ALL STAR DANCE & STUDIO DANCE WILL ALWAYS BE JUDGED
SEPERATELY
Star Circle: Right before awards- 3 routines will be announced to
RECOMPETE!  These can be any type of routine- solo, team, dance or
cheer.  They are the 3 routines that the judges felt had the most
entertainment value.  They will compete for the Star Judges Choice Title!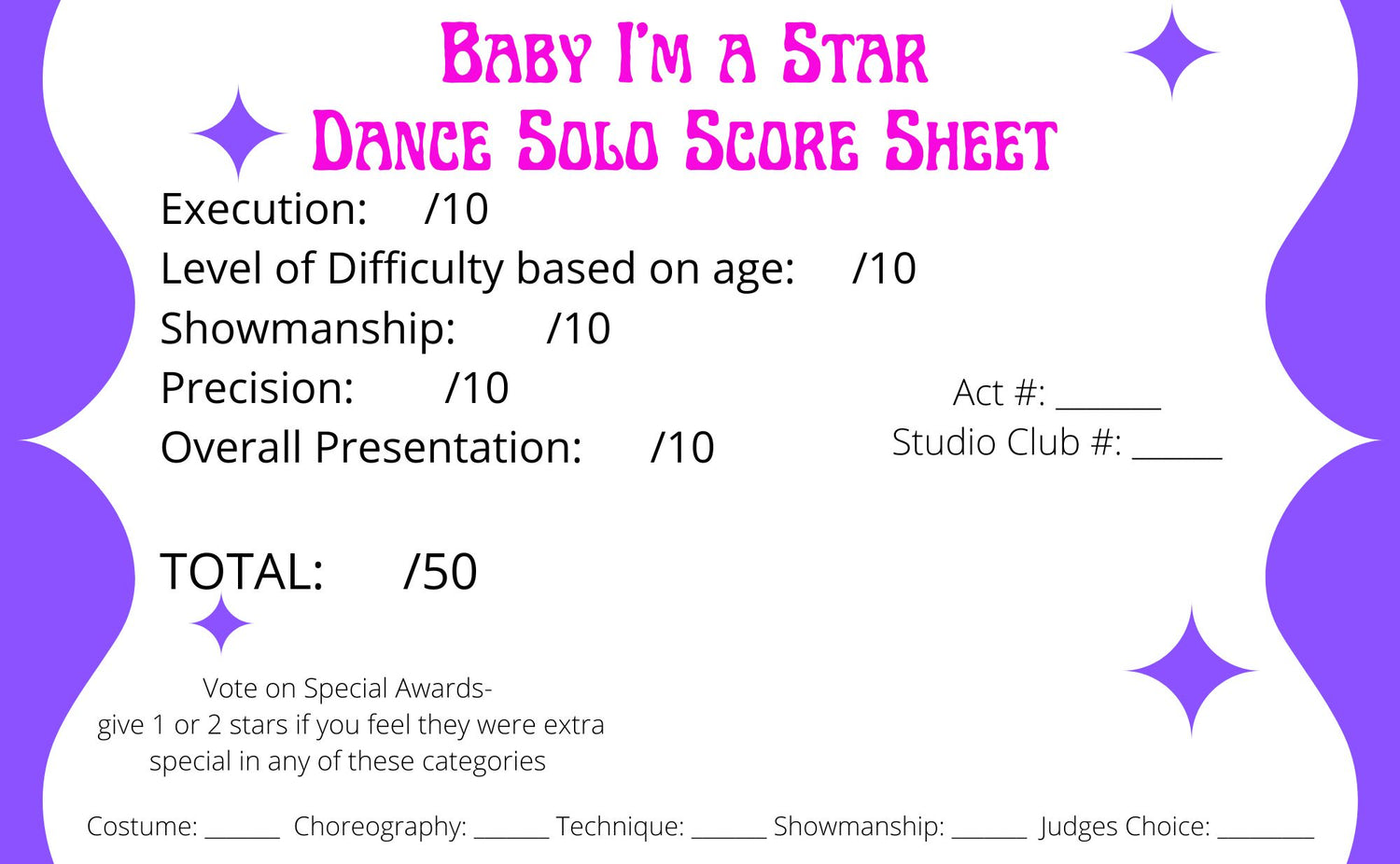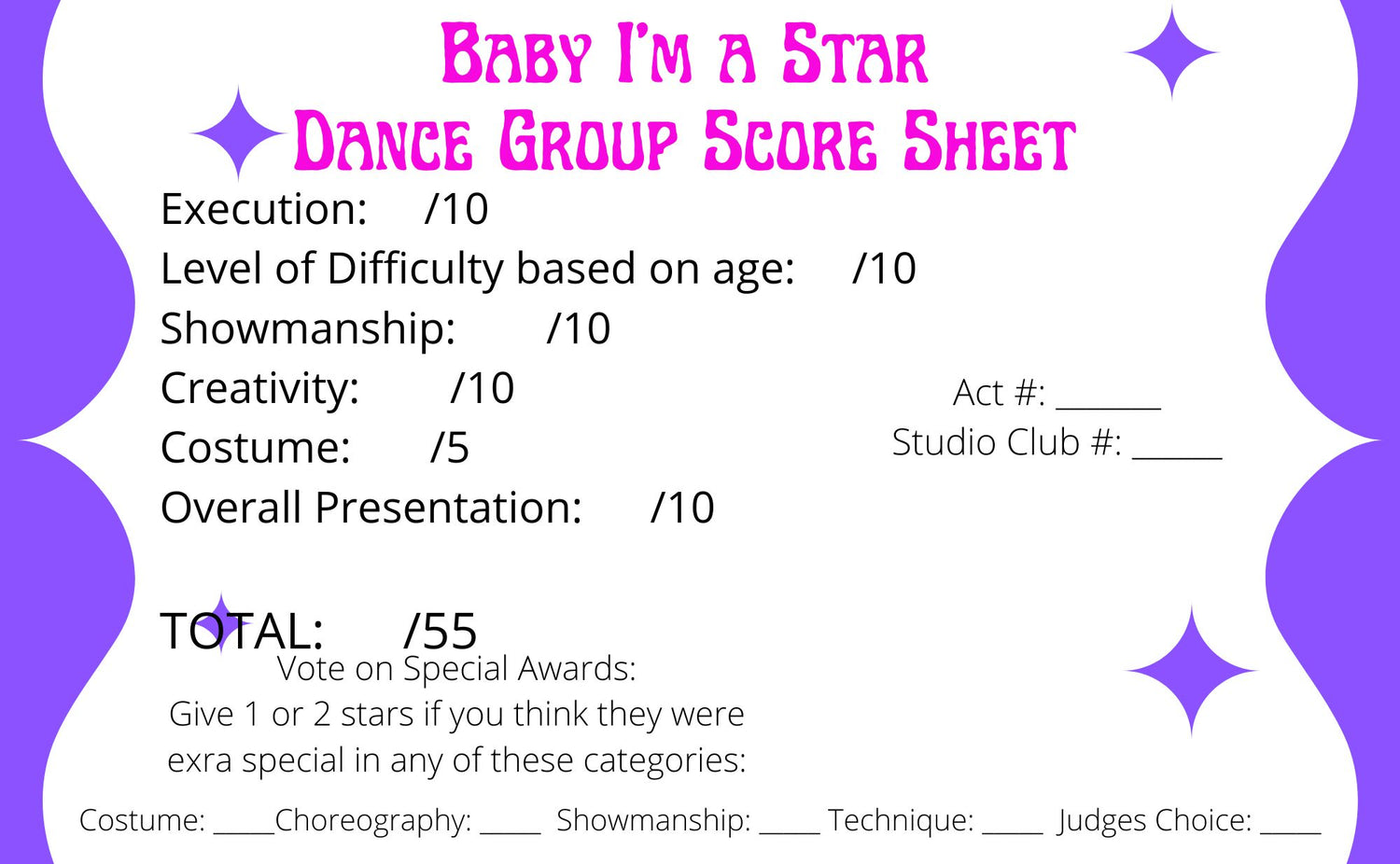 Fill out this form or email: emily@babyimastar.org