Dance Studio Competition Rules
Any competition with both dance studio & all star dance will be in separate divisions and judged separate.
Age divisions:  4 & under, 5-6, 7-8, 9-10,
11-12, 13-14, 15-16, 17-18 (age average for groups) (age as of Jan 1, 2021)
Style Divisions: Acro, Ballet,
Baton, Clogging, Contemporary, Folkloric, HipHop, Jazz, Lyrical, Modern,
Musical Theater, Open, Pointe, Pom Pom, Spirit, Song and Dance, Student
Choreography, Tap, Vocal
Group Sizes: Solos (1), Duets
(2), Trios (3), Small Group (4-9), Large Group (10-19), Line (20+), Production
(25+)
Levels of Competition:
Sparkle Stars- Novice/Beginner 2
years or less of competition & 6 hours or less of practice. 
Elite Stars-Competitive
Level-  7+ hours a week of training
Time limits: Solos, Duets,
Trios, and Small Groups — 3 minutes. Large Groups and Lines — 4 minutes.
Productions — 8 minutes 
Star Circle: Right before awards- 3 routines will be announced to
RECOMPETE!  These can be any type of routine- solo, team, dance or
cheer.  They are the 3 routines that the judges felt had the most
entertainment value.  They will compete for the Star Judges Choice Title!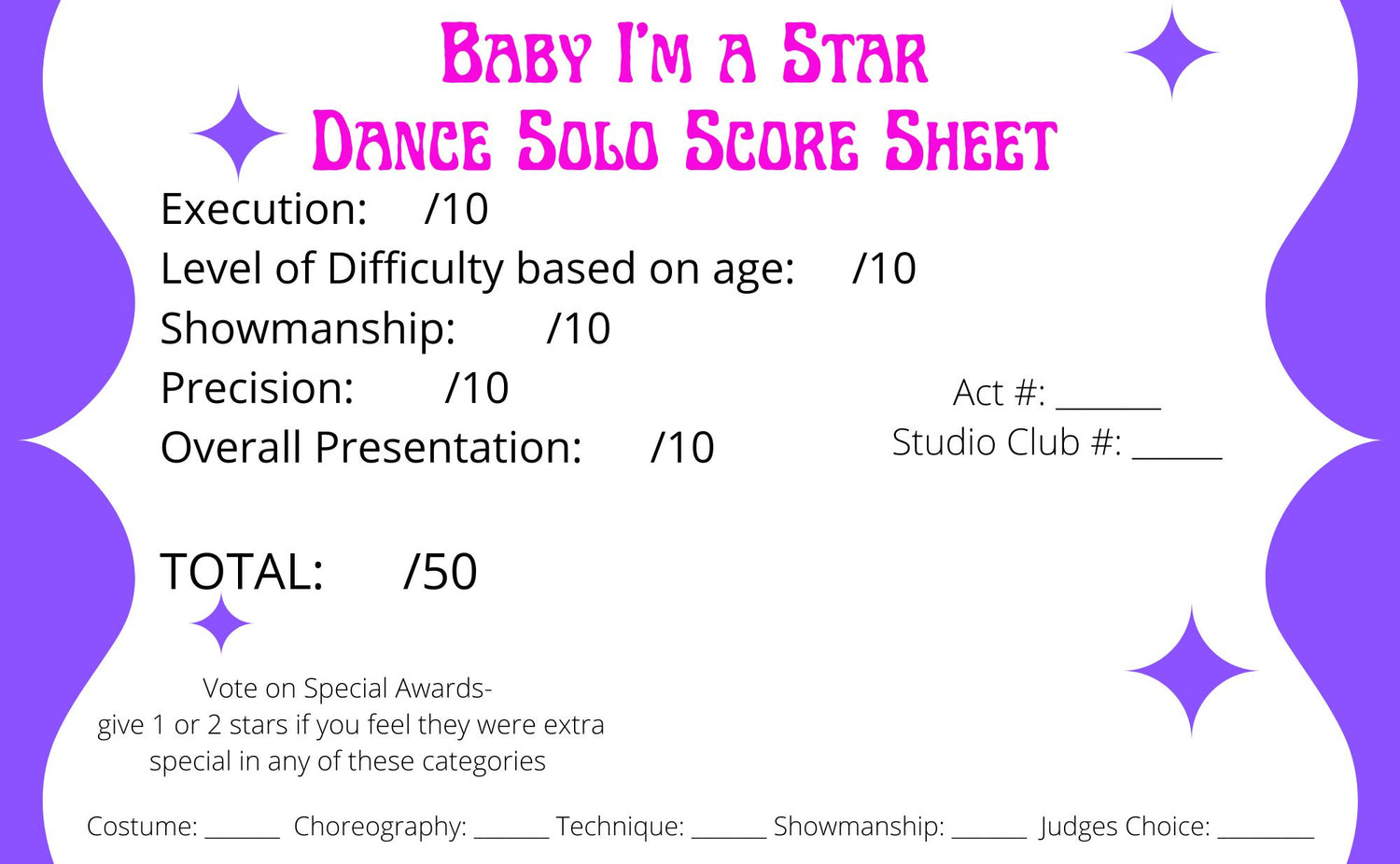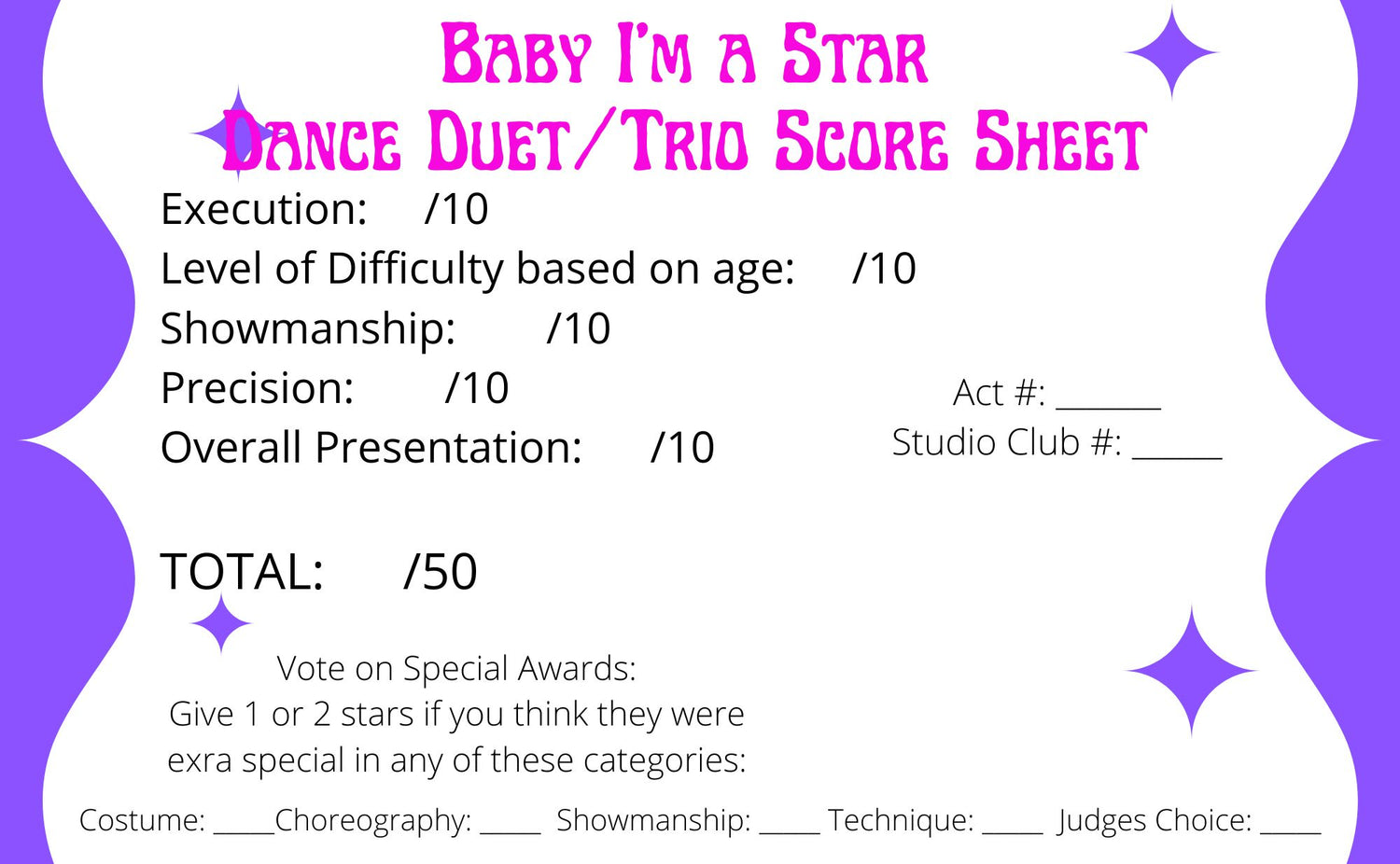 Small/Large Groups, Production, Lines